René Richard: Artiste et Trappeur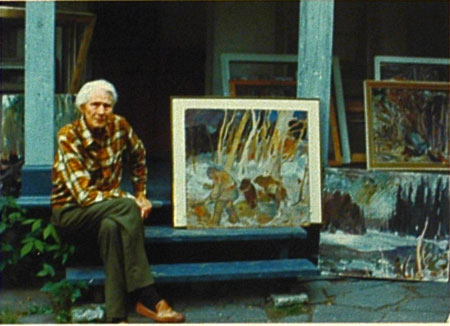 W
elcome to renérichardcollections.com
Here you will find an extensive collection of the work of this famous Swiss / Canadian Artist, who documented in a unique way a vanishing lifestyle of the people who live in the great nordic forest.
Please begin our journey with his
Swiss Origin.

René Richard Displaying some of his art works.
Photo provided by Dr. Urgel Pelletier, M.D. in Sept-Iles Quebec, Canada.
Copyright © 2009. All rights reserved.